RESERVED SEATING: GET THE BEST SEATS - $30 (+b/f)
A RESERVED SEAT is highly recommended for this show! Book early to get the best seats!

Here's how it works:
1. Purchase your Reserved Seat using The Spotted Mallard online ticketing system.

2. Then email The Spotted Mallard on reservations@spottedmallard.com and let them know what time you will arrive, where you would like to sit, and how many will be sitting at your table.
GENERAL ADMISSION: $25 (+b/f)
Any seating that is not reserved will be available to General Admission ticket holders on the night.
DINNER AT THE SPOTTED MALLARD
The Spotted Mallard is a brilliant place to have a meal. Whether you have a Reserved Seat or General Admission Ticket, you can order a meal before the show from our dinner menu.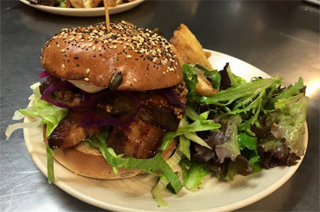 FIONA ROSS & TONY McMANUS

ALBUM LAUNCH

Wednesday June 21, 2017, 8.00pm
The Spotted Mallard,
314 Sydney Rd, Brunswick.

ONLY MELBOURNE SHOW!
Pre-Sale: Reserved Seats $30 (+b/f)
Pre-sale: General Admission $25 (+b/f)
On the night: $30 at the door
Doors and Dinner: 6.00pm - Showtime: 8.00pm

**********************************

Esteemed Scottish traditional singer Fiona Ross, with master of Celtic guitar, Tony McManus will launch their album Clyde's Water at The Spotted Mallard on Wednesday June 21.

Clyde's Water is a superb example of the traditional style, bringing together Fiona's honest, evocative singing and Tony's unrivalled playing.

The night starts with a full concert set from Tony McManus (solo) who will then accompany Fiona Ross on the songs from their new album Clyde's Water.

All roads lead to the The Spotted Mallard on Thursday June 21 for one of the shows of the year!

**********************************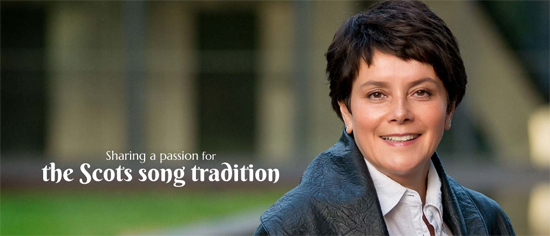 Tony McManus
Tommy Emmanuel described Tony McManus' music as "beyond beautiful", and John Renbourne deemed him "The best Celtic guitarist in the world". Through Tony's hands the emotions of Celtic music are transferred to the guitar and the listener is drawn into the vibrant energy of a reel, the timeless atmosphere of a lament, or the intricate sensitivity of his song accompaniment. A true virtuoso, whatever the context, Tony's presence is unique and driven by a passion for the music. His engaging personality on stage has taken him to five continents and he has recorded nine records since his debut in 1996.

Fiona Ross
Fiona grew up in Partick, in the west end of Glasgow, also spending time at her step-family home in North Tolsta on the Isle of Lewis during her teenage years. The youngest of a busy household of five children, she inherited a love of Scottish music from her dad, and began singing popular Scottish songs from a young age. It was in the 1980s that Fiona truly embraced the Scots song tradition, immersing herself in Edinburgh's vibrant folk scene and serving her apprenticeship in the folk clubs and memorable singing sessions of the time. She was fortunate to be singing at sessions in the company of many fine singers who remain at the heart of the tradition in Scotland and who are some of Fiona's favourite singers to this day - Aileen Carr, Maureen Jelks, Cy Laurie and Danny Couper to name a few.

Fiona then joined the group Handsel with Scottish folk scene stalwarts Brian Miller, Gavin Livingstone and fiddler Anna-Wendy Stevenson, performing at traditional music festivals around the country.

Since moving to Melbourne in 2009, Fiona has continued to pursue her passion for Scots song. In addition to her busy schedule of concerts, workshops and talks, she is currently completing a PhD through the University of Melbourne Conservatorium, working with traditional singers in Scotland and overseas to explore and document the importance of a singing style and tradition that is now rapidly changing. As a singer of Scots song, Fiona was mentored by esteemed tradition bearer Andrew Hunter.